Exercise - Inversion-Eversion with Knee Extended
Correct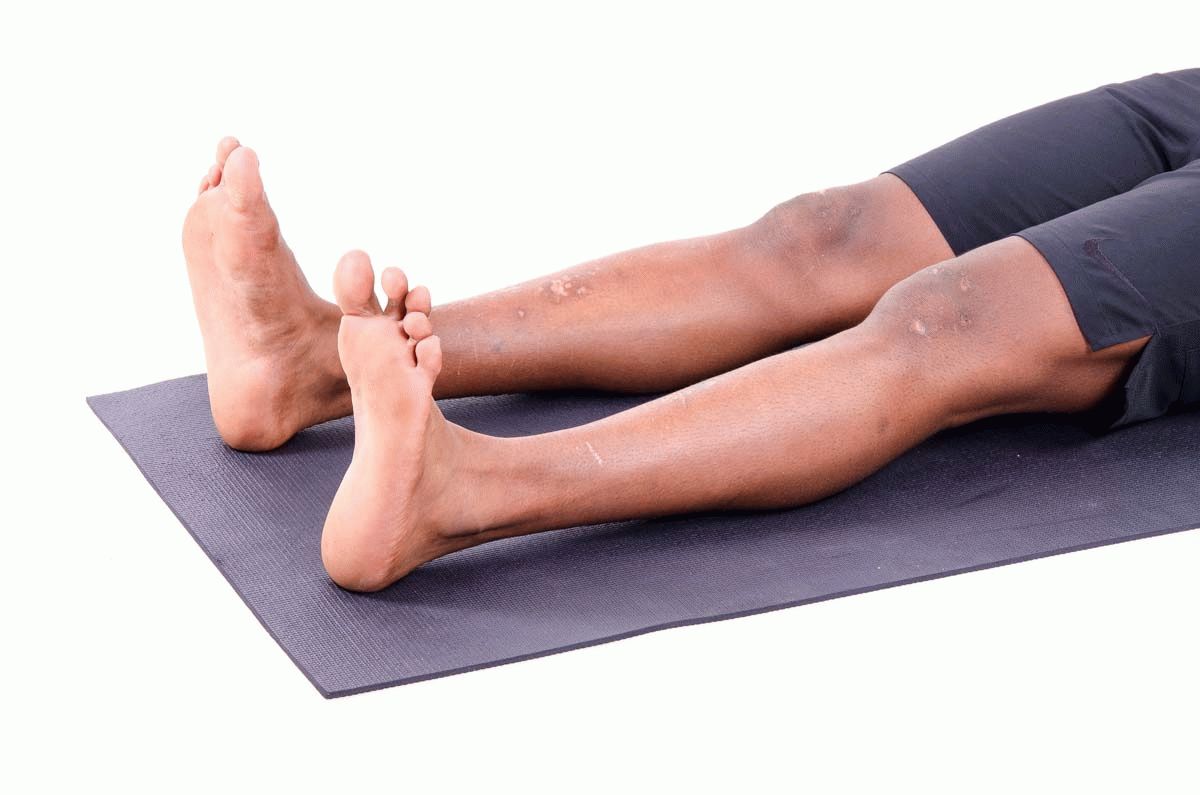 Wrong
Do not rotate the hip or move the leg or lock the knee.
Model: Lobo
DIRECTIONS
Lie on the back with legs straight forward and toes pointing towards the ceiling.
Form & Movement
Maintain core set. Breathe out, move the foot towards the body. Breathe in, move the foot away from the body. Repeat.
Body types : Ankle