Exercise - Side-Lying Hip Flexion
Correct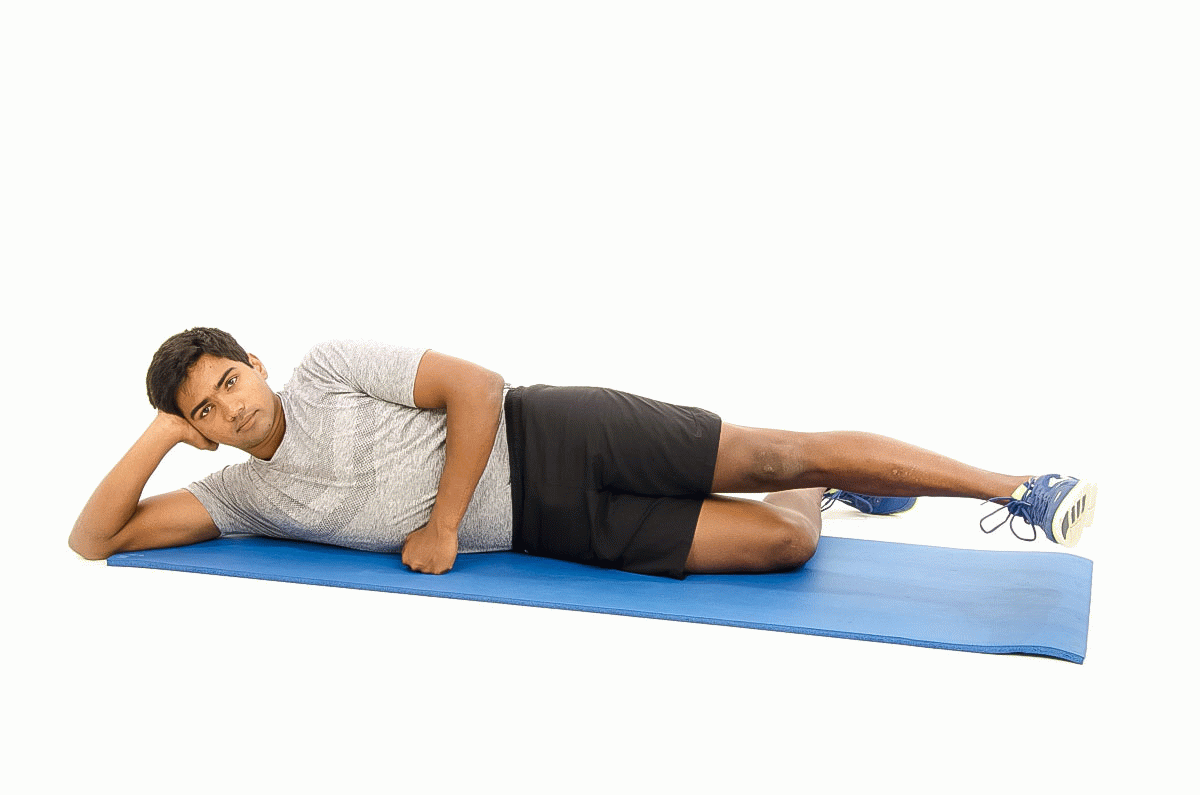 Wrong
Do not arch the back or roll forward or bend the knee or rotate the leg.
DIRECTIONS
Lie on one side, bend the bottom knee, straighten the top knee and toes pointing forward and arms by the side.
Form & Movement
Maintain chin tuck, blades set and core set. Breathe out, move the top leg straight forward. Breathe in, move the leg back to starting position. Repeat.
Body types : Hip