Exercise - Sit Knee-In Isometric
Correct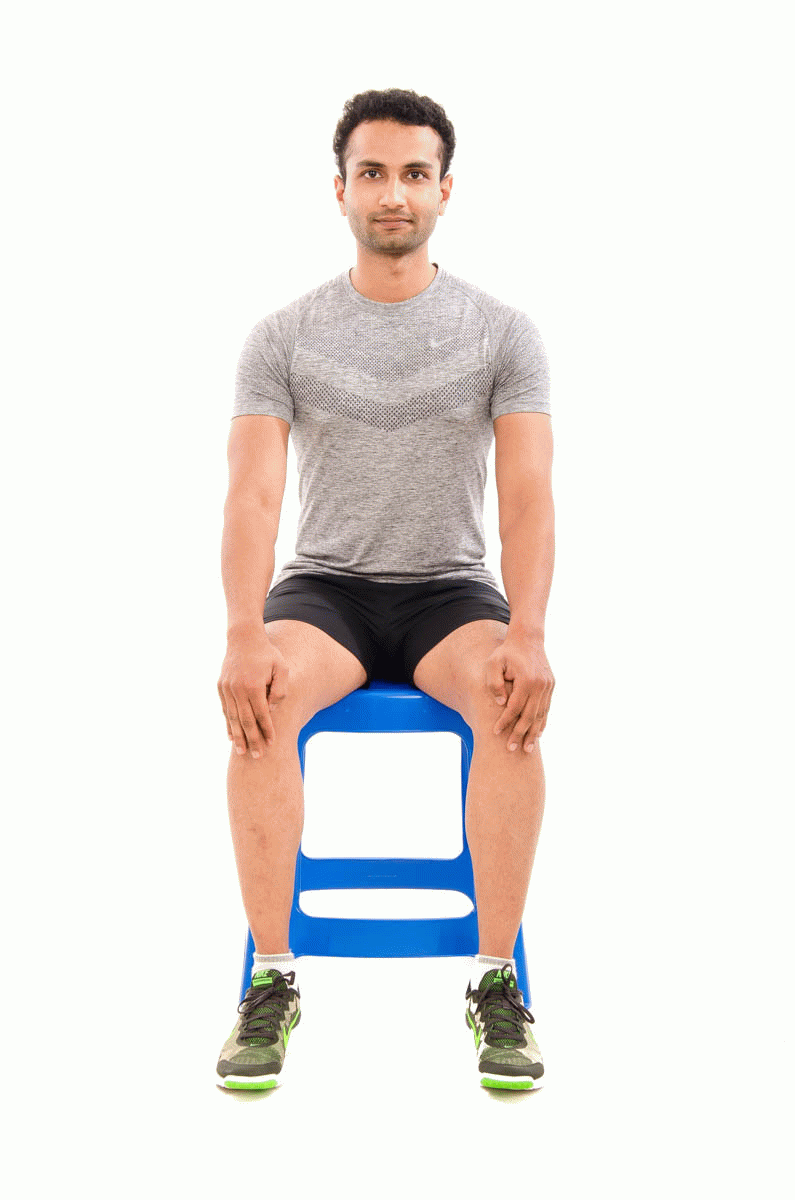 Wrong
Do not lean in any direction, or rotate the hips or move the feet.
Model: Sanjay
DIRECTIONS
Position : Sit
Sit with feet on the floor, place the arms on the inner aspect of the knees.
Form & Movement
Maintain chin tuck, blades set and core set. Breathe out, move the knees towards each other against the resistance of the hands wihtout moving the feet. Hold. Breathe in, release the resistance. Repeat.
Body types : Knee