Exercise - Standing Calf Stretch with Knee Extended
Correct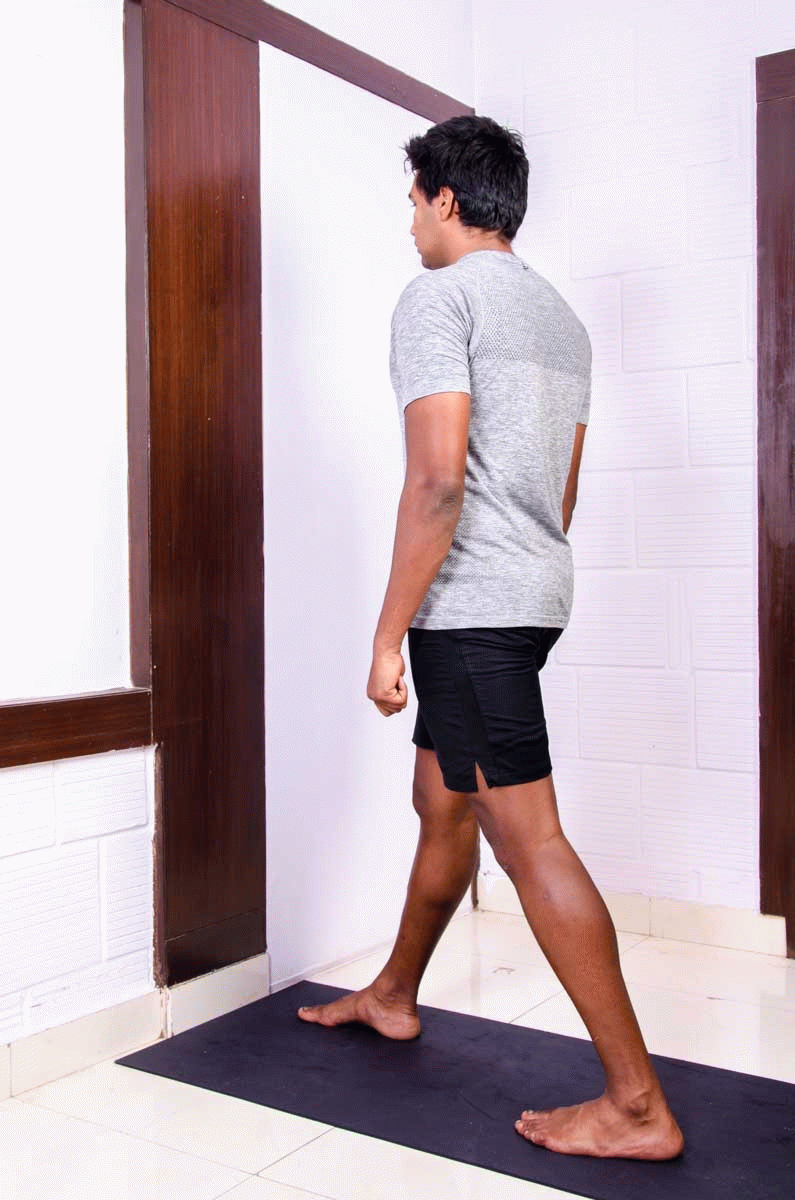 Wrong
Do not lift the heel of the affected/behind leg off the floor or move the foot in any direction.
DIRECTIONS
Position : Stand
Stand facing the wall, take a step forward with non-affected leg with toes pointing forward.
Form & Movement
Maintain chin tuck, blades set and core set. Breathe out, bend the forward knee into lunge position and lean on the wall. Feel for the stretch in the calf of the affected/behind leg. Hold. Release the stretch by straightening the leg.
Body types : Ankle