Exercise - Supine Chin tuck with Head Lift
Correct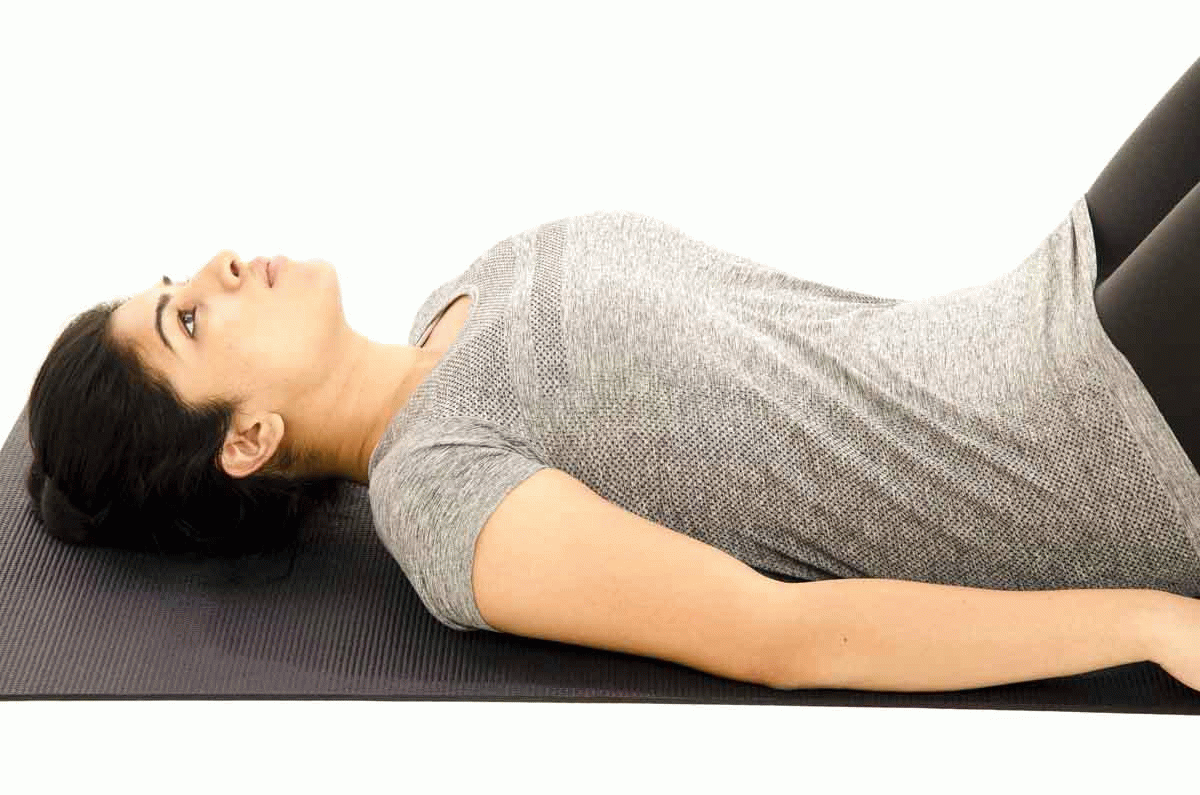 Wrong
Do not shrug the shoulders or release the chin tuck.
Model: diya
DIRECTIONS
Lie on the back with feet on the floor and knees bend, arms by the side.
Form & Movement
Maintain blades set and core set. Breathe out, push the chin towards the floor such as making a double chin. Maintaining the chin tuck, lift the head off the floor by 1 inch as if trying to see the feet. Hold. Breathe in, lower the head to starting position. Repeat.
Body types : Neck