Exercise - Shoulder Extension using Cane
Correct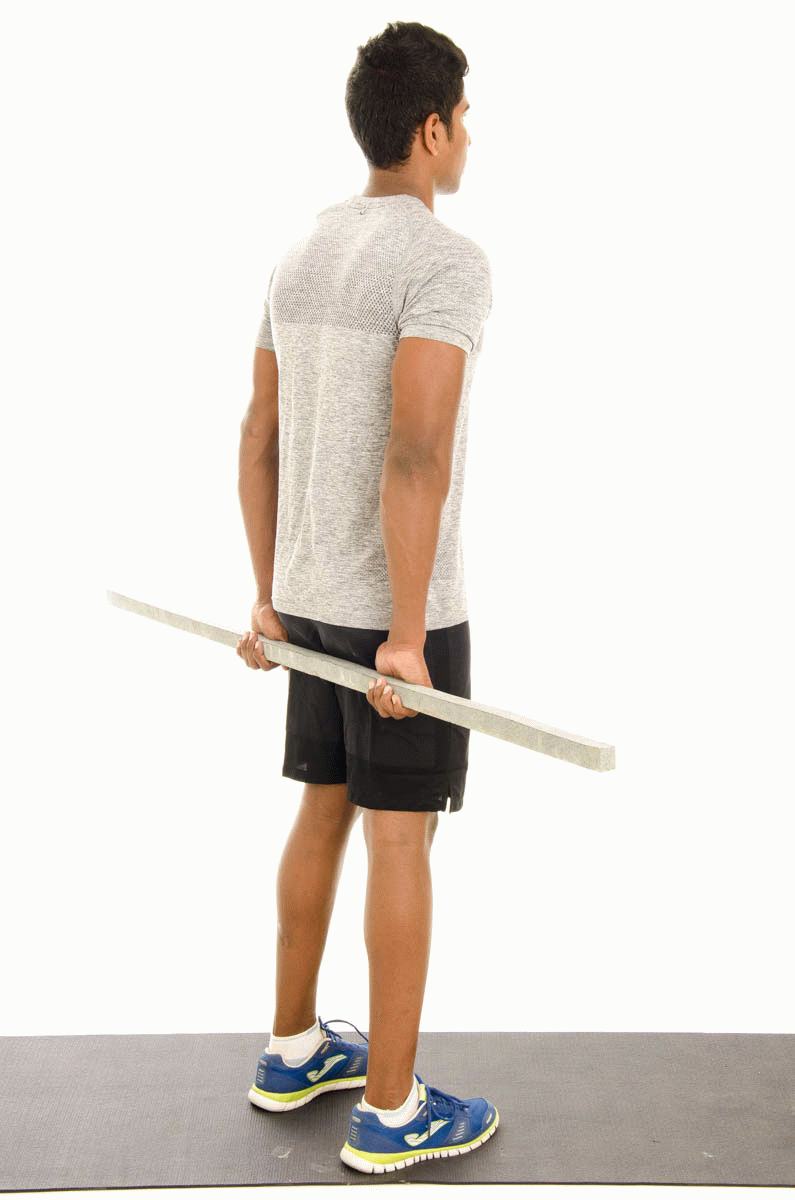 Wrong
Do not round/shrug shoulder or arch back or move the trunk.
Model: nikhil
DIRECTIONS
Position : Stand
Stand with feet hip width apart, hands behind the back holding either ends of the cane with palm facing away from the body.
Form & Movement
Maintain chin tuck, blades set and core set. Breathe out, squeeze the blades and lift the cane off the hips. Breathe in, lower it back to starting position. Repeat.