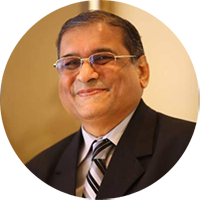 MAYOOR GANDHI
Chairman
An entrepreneurial visionary, solution-oriented philanthropist, and product-engineering maestro are a few avatars of Vissco Groups Managing Director Mayoor Gandhi. A graduate in Mechanical Engineering from University of Detroit, USA, he oversees the companies manufacturing and R&D functions. His unmatched dedication to help comfort pain in better ways for more people across sections of society has made Vissco the leader it is today.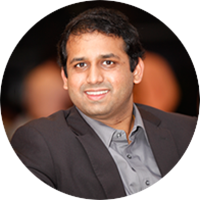 SAUMIL GANDHI
Jt. Managing Director
Leadership & Ambition grounded in a humble & judicious foundation is what makes Saumil Gandhi, the Innovation-driven entrepreneur that he is. Enabled by a graduation in engineering from University of Washington, Seattle and B.Sc in Technology Commercialization from USA, Saumil primarily manages the company's growth strategy, marketing plans, IT solutions & Exports.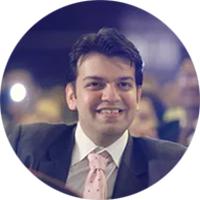 MAULIN GANDHI
Jt. Managing Director
Maulin Gandhi is a master of creative-solutions, functional-excellence and practically designed blue-prints that lay a stable & steady path forward for the company. With a Bachelor's degree in Finance and Operation Management from Pennsylvania State University, USA, this entrepreneur oversees the company's Operations strategy, Sales plans, Supply-chain and HR.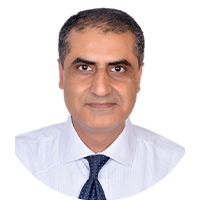 RAKESH MALIK
Chief Business Officer – VISSCO
Meet our visionary Chief Business Officer, Mr. Rakesh Malik, a dynamic leader with over 35 years of invaluable experience in Pharmaceutical and Medical Devices. His expertise spans across Sales & Marketing, as well as Business Development, encompassing both Indian and International markets. Mr. Malik is at the forefront of expanding our business horizons. His seasoned insights and strategic prowess play a pivotal role in shaping our corporate strategies, nurturing partnerships, and uncovering new opportunities, all while fueling our company's future success. His leadership is the driving force behind our business excellence.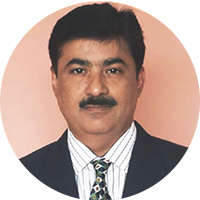 TAPAN BANERJEE
Chief Finance Officer – VISSCO
Meet Mr. Tapan Banerjee, our financial visionary, with a 30-years of rich career in diverse industries and global corporations. With extensive experience in accounts, finance, commercial logistics, and customer service, he has worked in senior leadership roles, shaping the financial destinies of organizations. Having worked for leading listed corporates in varied capacities in the field of finance, he's the architect of our financial future. With an unwavering dedication to financial excellence and an astute strategic mindset, he has been the cornerstone of financial success, illuminating the path to our organization's fiscal strength and prosperity.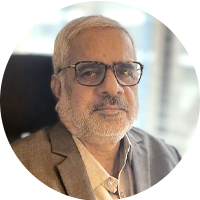 VRC MENON
Chief Executive Officer – STEELCRAFT
VRC Menon is a distinguished leader with an extensive track record spanning over five decades in managing and heading the Steelcraft division. With a solid foundation in management and a specialization in marketing, he has transformed the "Steelcraft" brand to become synonymous with the Hospital Furniture Industry. In addition to his role, Mr. Menon also provides strategic insights for our corporate business and top management plans, contributing significantly to our ongoing achievements.