Exercise - Back Reach
Correct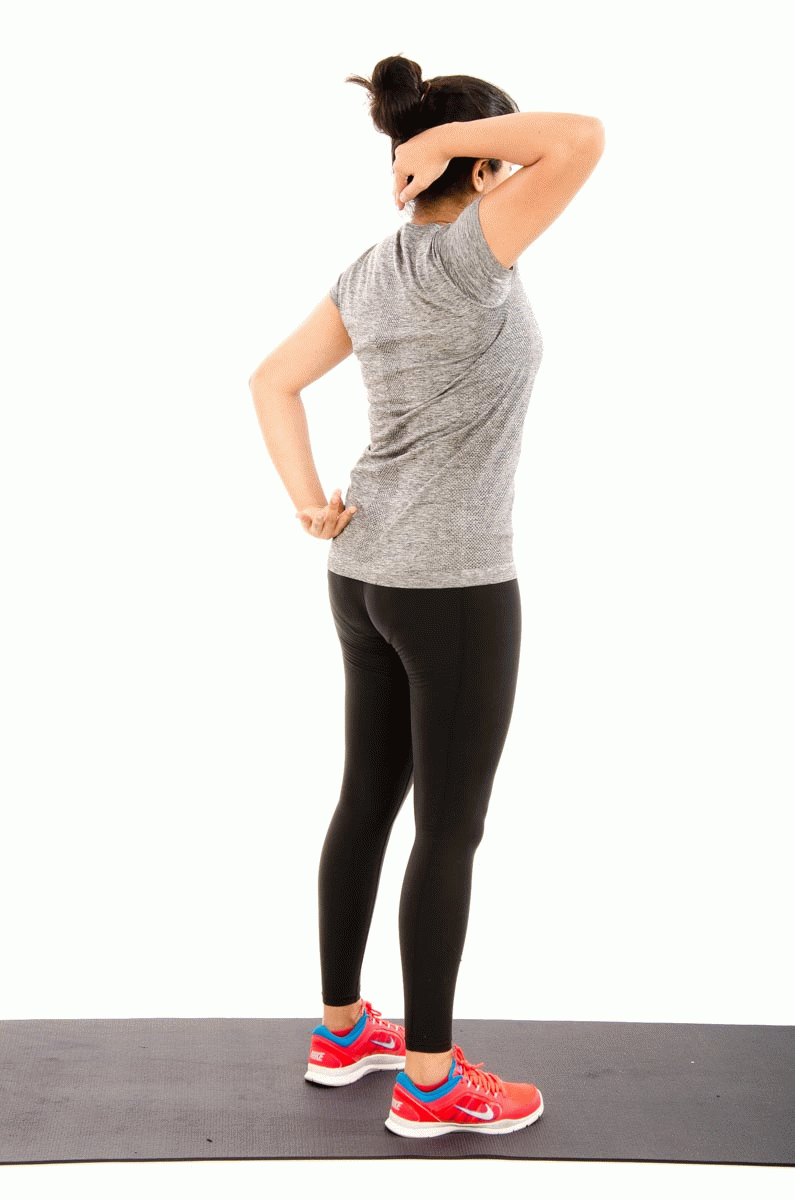 Wrong
Do not arch your back to reach.
DIRECTIONS
Position : Stand
Stand with feet hip width apart.
Form & Movement
Maintain the chin tuck, core set and blades set. Breath in, clasps both hands behind such that one hand behind the back and other hand behind the neck. Feel for the stretch under the elevated arm. Breathe out, unclasp the hand to starting position.
Conditions :