Exercise - Neck Forward Bend Stretch
Correct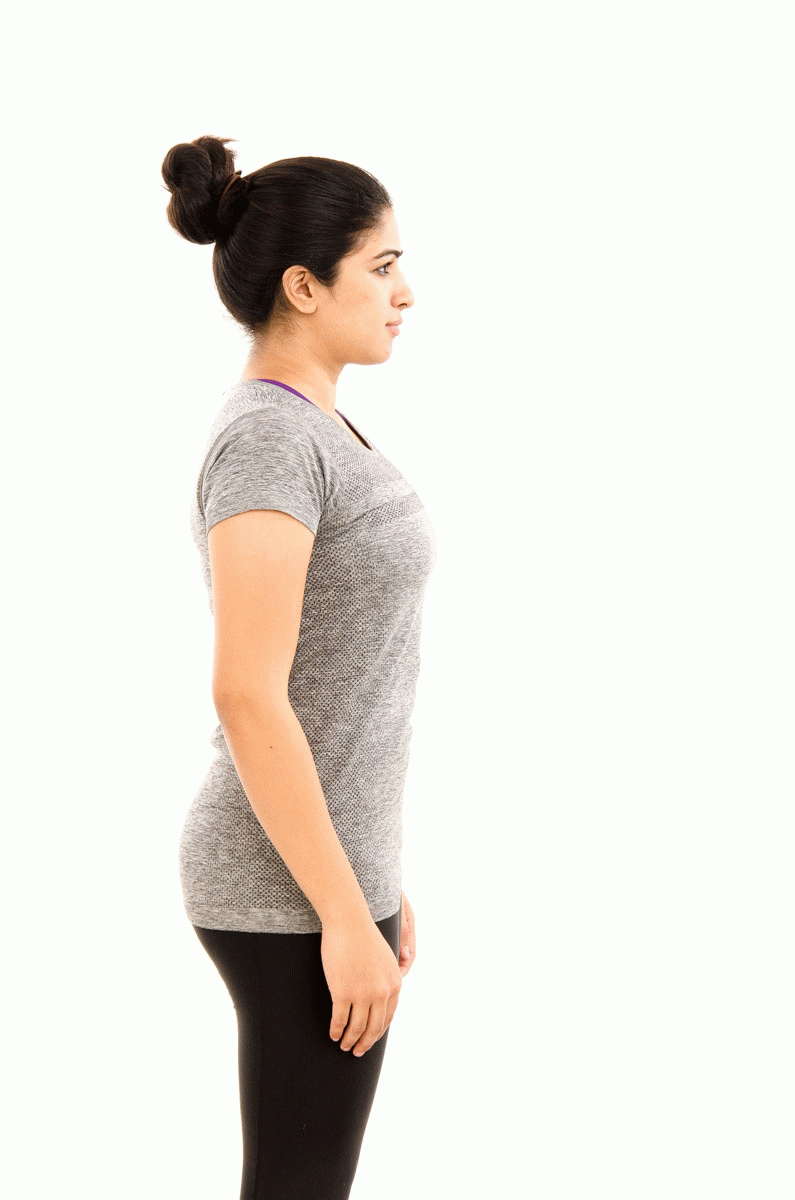 Wrong
DO not release the chin tuck or bend the trunk.
DIRECTIONS
Position : Stand
Stand with arms by the side.
Form & Movement
Maintain chin tuck, blades set and core set. Breath out, forward bend the neck, place one hand on the head. Further bend the neck using the hand and feel for the stretch on the baack of the neck. Hold. Release the stretch.
Body types : Neck