Exercise - Row Isometric
Correct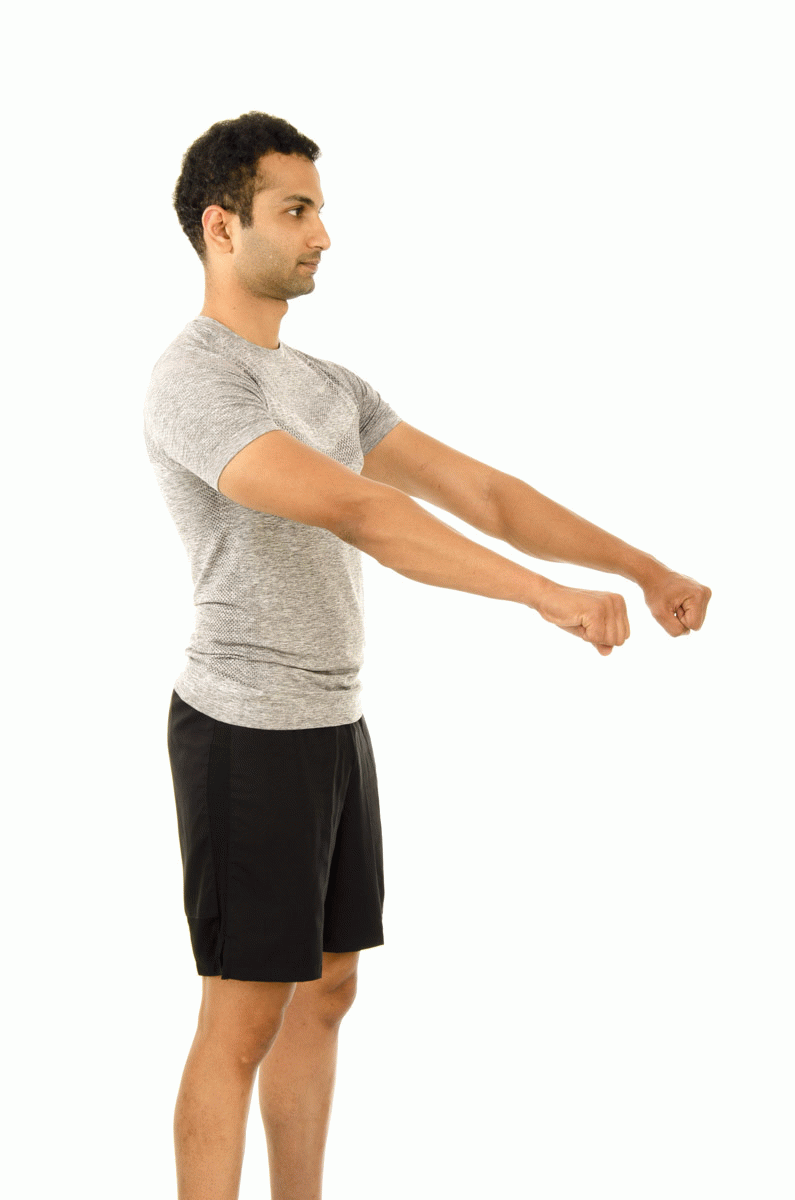 Wrong
Do not shrug/round the shoulders or arch the back.
Model: Sanjay
DIRECTIONS
Position : Stand
Stand with feet hip width apart and elevate both arms to 45 degrees in front.
Form & Movement
Maintain chin tuck, blades set and core set. Breathe out
ubc chemo strain
, squeeze the blades back and down by pull the arm behind and bending the elbow. Hold the pull for 10-12 sec. Breathe in, release the pull and back to starting position visit
Fluxxlab
.
Conditions :