Exercise - Supination Stretch with Elbow Extended
Correct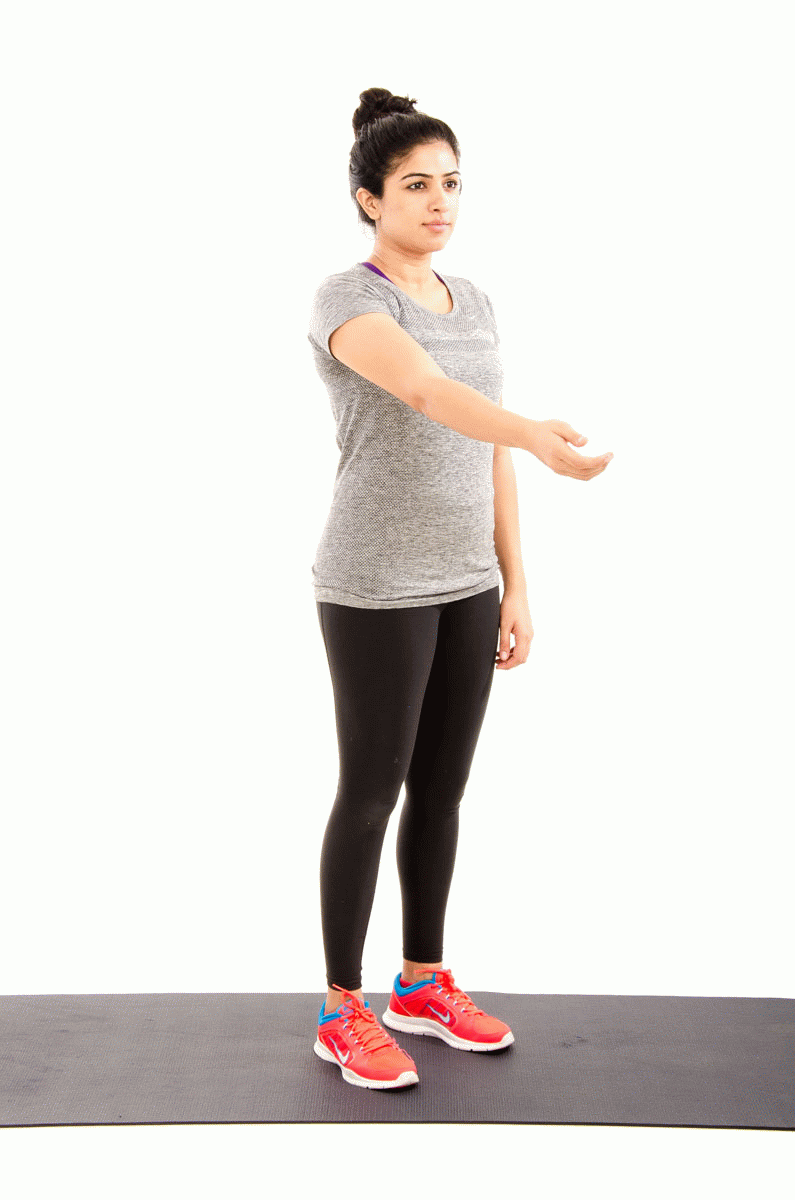 Wrong
Do not twist the shoulder or lock the elbow.
Model: diya
DIRECTIONS
Position : Stand
Stand, elevate the arm to 45 degrees forward, elbow straight and palm facing the ceiling, hold the forearm just above the wrist with other hand.
Form & Movement
Maintain chin tuck, blades set and core set. Breathe out, using the other hand, rotate the forearm in the direction of the thumb . Feel for the stretch in the inner side of the forearm and elbow. Hold. Breathe in, release the stretch.
Body types : Wrist