Exercise - Neck Mid Range Rotation Isometric
Correct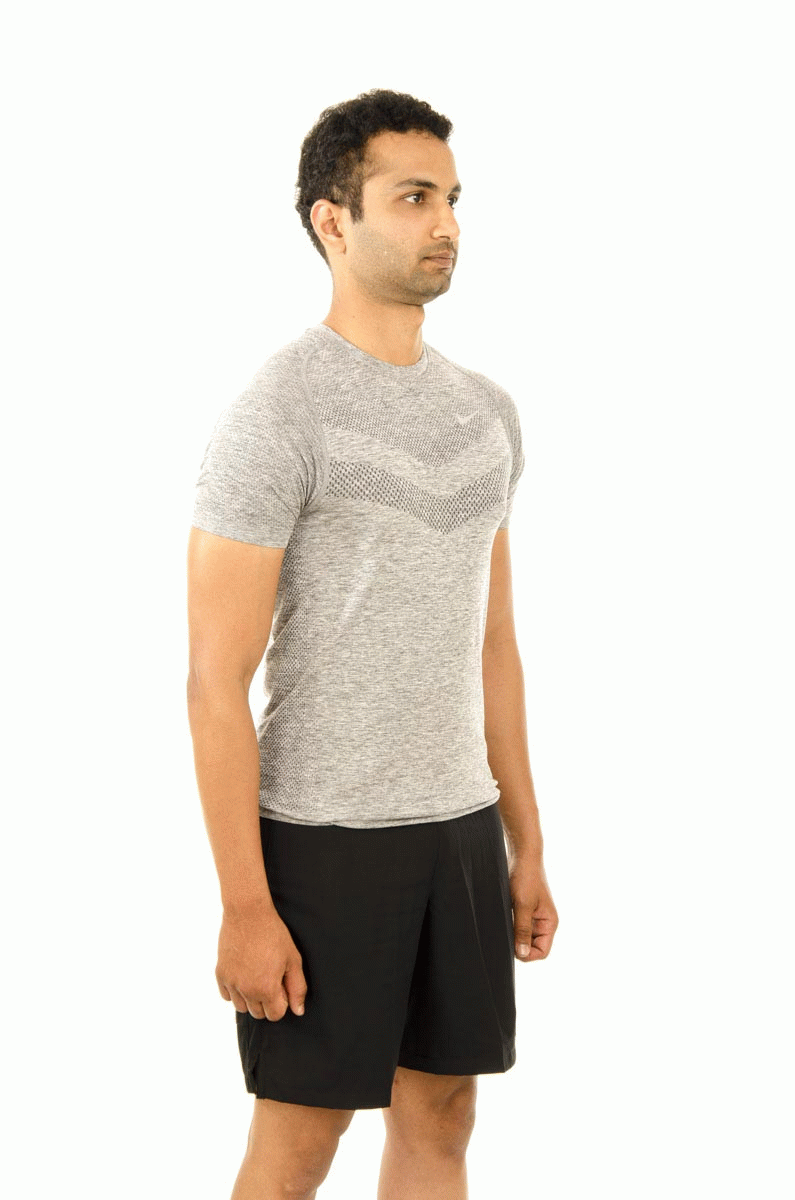 Wrong
Do not bend your neck backwards.
DIRECTIONS
Position : Stand
Stand with feet-hip width apart, place one hand on the chin on the side of rotation.
Form & Movement
Maintain chin tuck, blades set and core set. Breathe out, try rotating the head in the direction of the hand placed while resisting the motion with the hand. Hold. Breathe in, released the resistance and back to starting position. Repeat.
Body types : Neck