Exercise - Shoulder Internal Rotation with Resistance Tube
Correct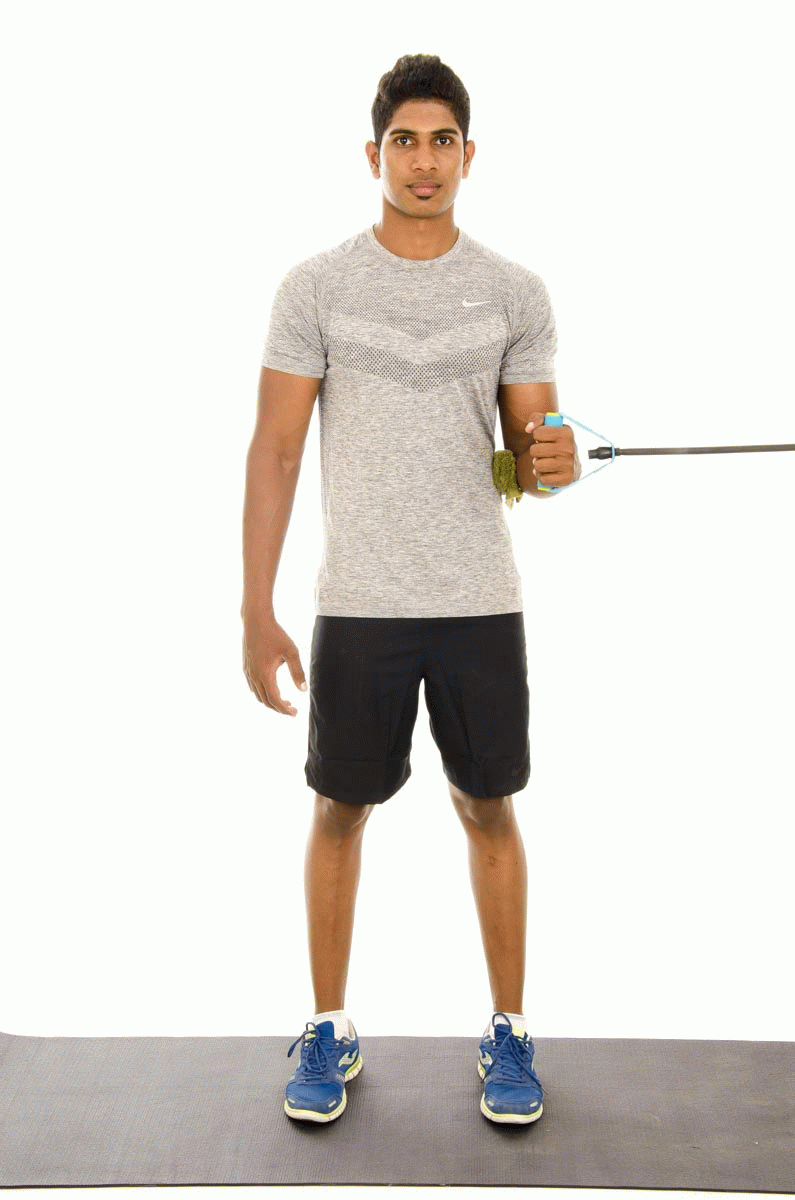 Wrong
Do not shrug/round the shoulders or move your elbows away from the body.
DIRECTIONS
Position : Stand
Stand with feet hip-width apart, bend the elbow to 90 degrees holding one end of resistance tube and other end tied to a stable surface on the same side, place a towel roll between the elbow and trunk.
Form & Movement
Maintain chin tuck, blades set and core set. Breathe out, rotate the arm towards the body pulling the resistance tube. Breathe in, release the pull to starting position. Repeat.