Exercise - Shoulder Posterior Capsule Stretch
Correct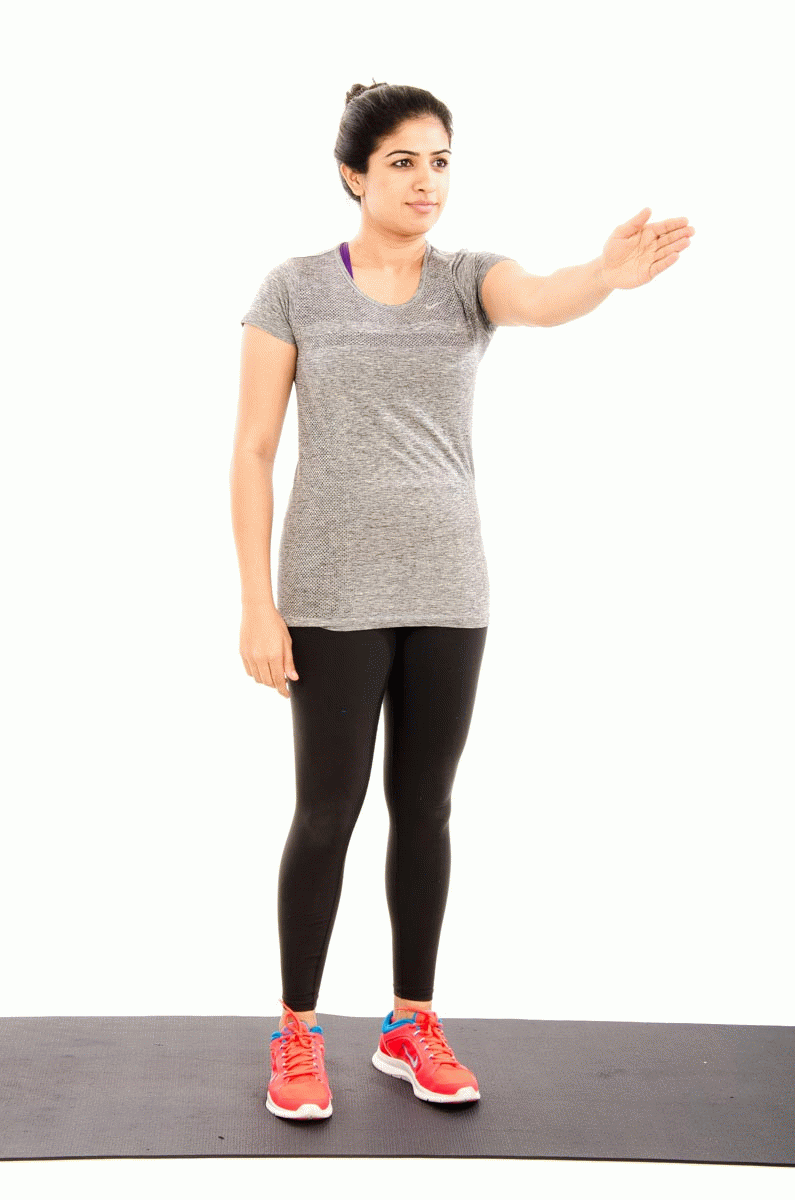 Wrong
Do not bend the elbow or round the shoulders forward.
Model: diya
DIRECTIONS
Position : Stand
Stand, elevate the arm straight forward to 90 degrees, cross the arm horizontally to the opposite shoulder, place another hand on the elbow.
Form & Movement
Maintain the chin tuck, core set and blades set. Breathe out, using the other hand further move the hand horizontally without bending the elbow. Feel for the stretch behind the arm and shoulder. Hold. Breathe in, release the stretch.