Exercise - Blade Set near wall
Correct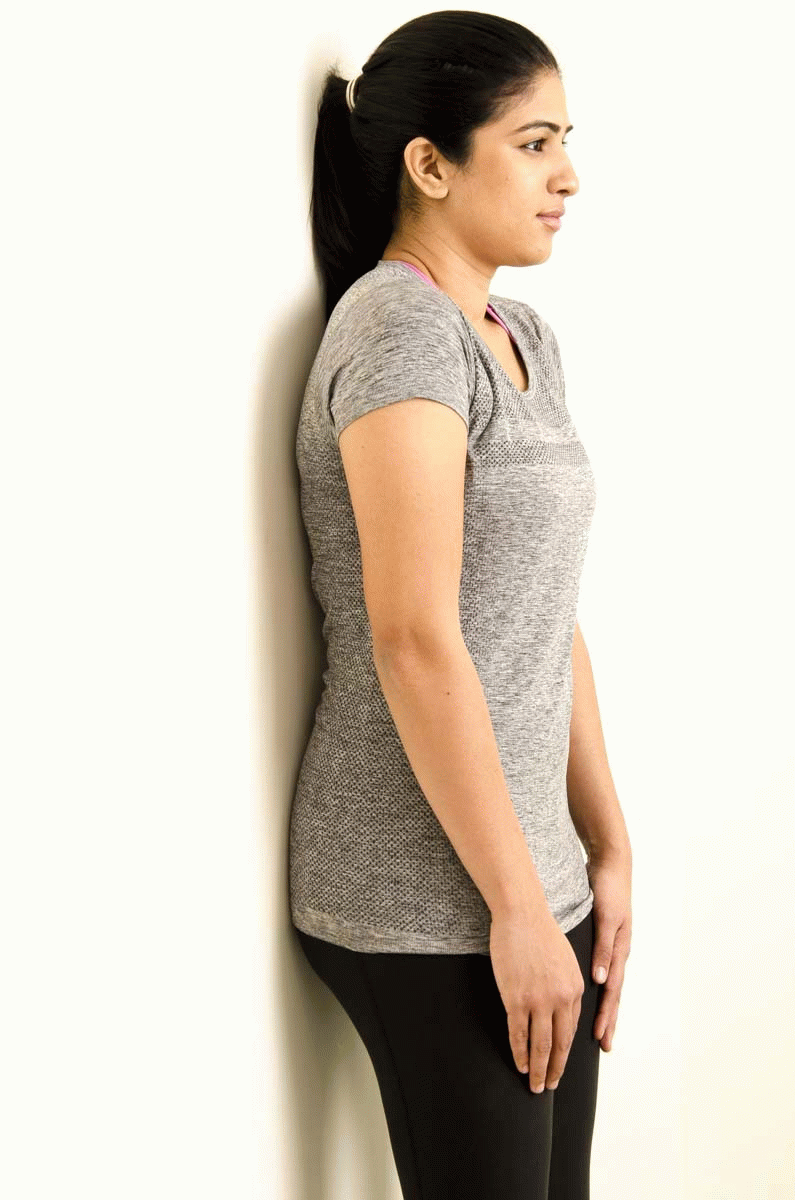 Wrong
Do not shrug/round the shoulders or arch the back.
Model: diya
DIRECTIONS
Position : Stand
Stand against the wall, arms by the side.
Form & Movement
Maintain chin and core set. Breathe in, squeeze the blades towards the wall and in the direction of the floor. Breathe out, un-squeeze the blades. Repeat.