Exercise - Tandem Stand on 1 Pillow with Ball Toss Sideways
Correct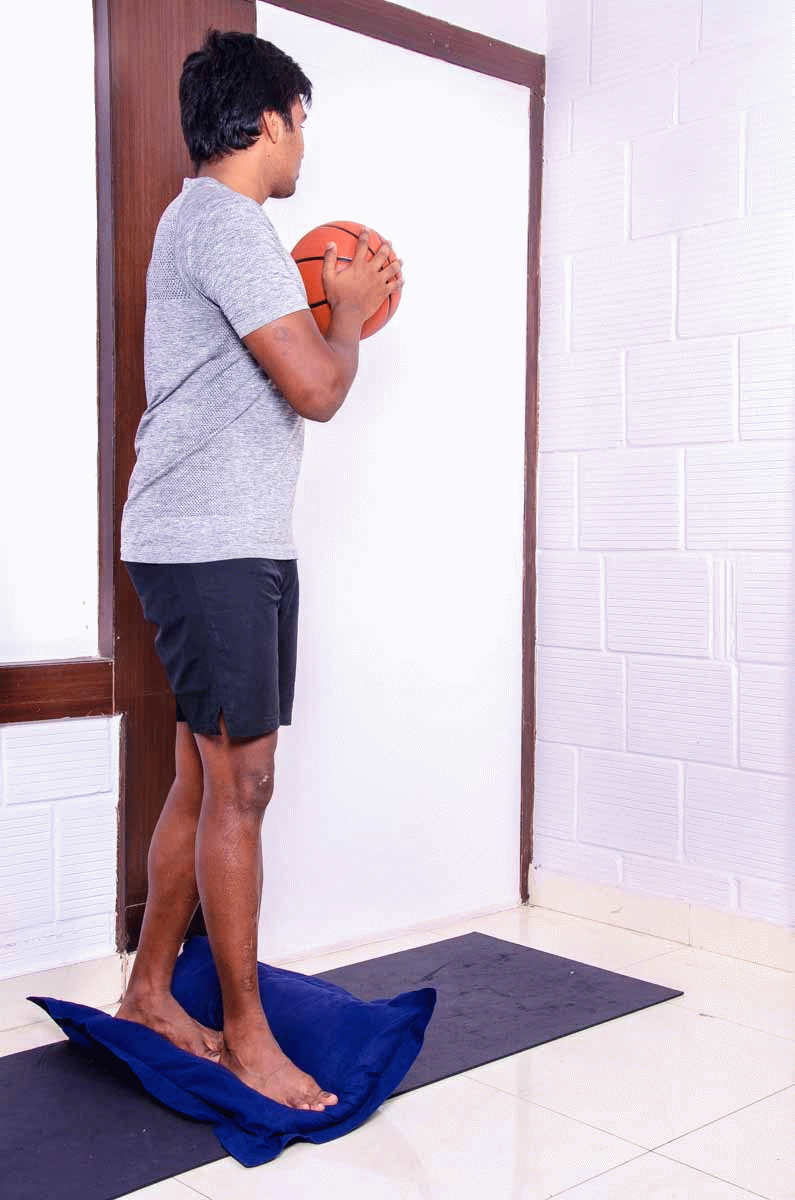 Wrong
Do not lock or bend the knees or rotate the foot.
Model: Lobo
DIRECTIONS
Position : Stand
Stand on a pillow with a wall on one side holding a ball, place one foot directly in front of another touching the heel to the toes.
Form & Movement
Maintain chin tuck, blades set and core set. Maintaining the balance, toss the ball on the wall sideways. Repeat.