Exercise - Theraband Neck Forward Bend
Correct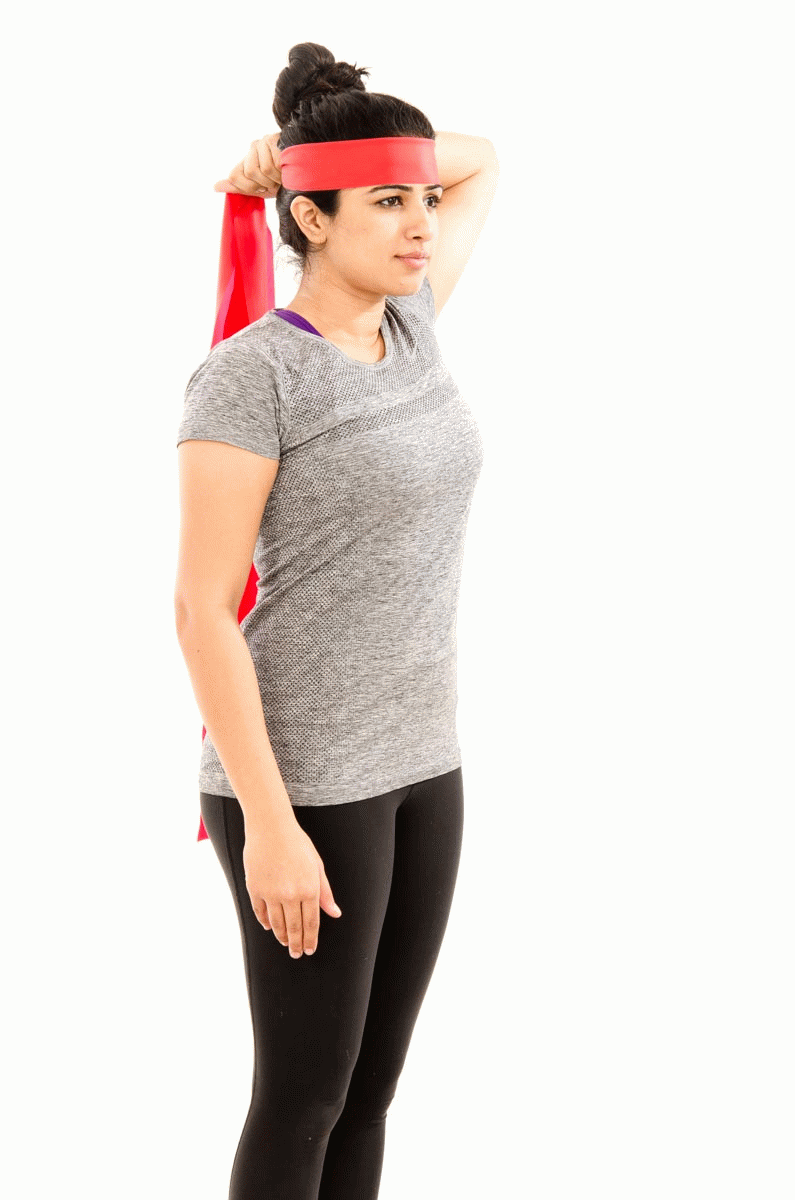 Wrong
Do not release the chin tuck or shrug the shoulders or moving the hand.
DIRECTIONS
Position : Stand
Stand, loop the theraband around the forehand and hold both ends behind the head.
Form & Movement
Maintain chin tuck, blades set and core set. Breathe out, maintain the hand position an forward bend the neck. Breathe in, move the neck to the starting position. Repeat.
Body types : Neck