Exercise - Marble Lift with Toes
Correct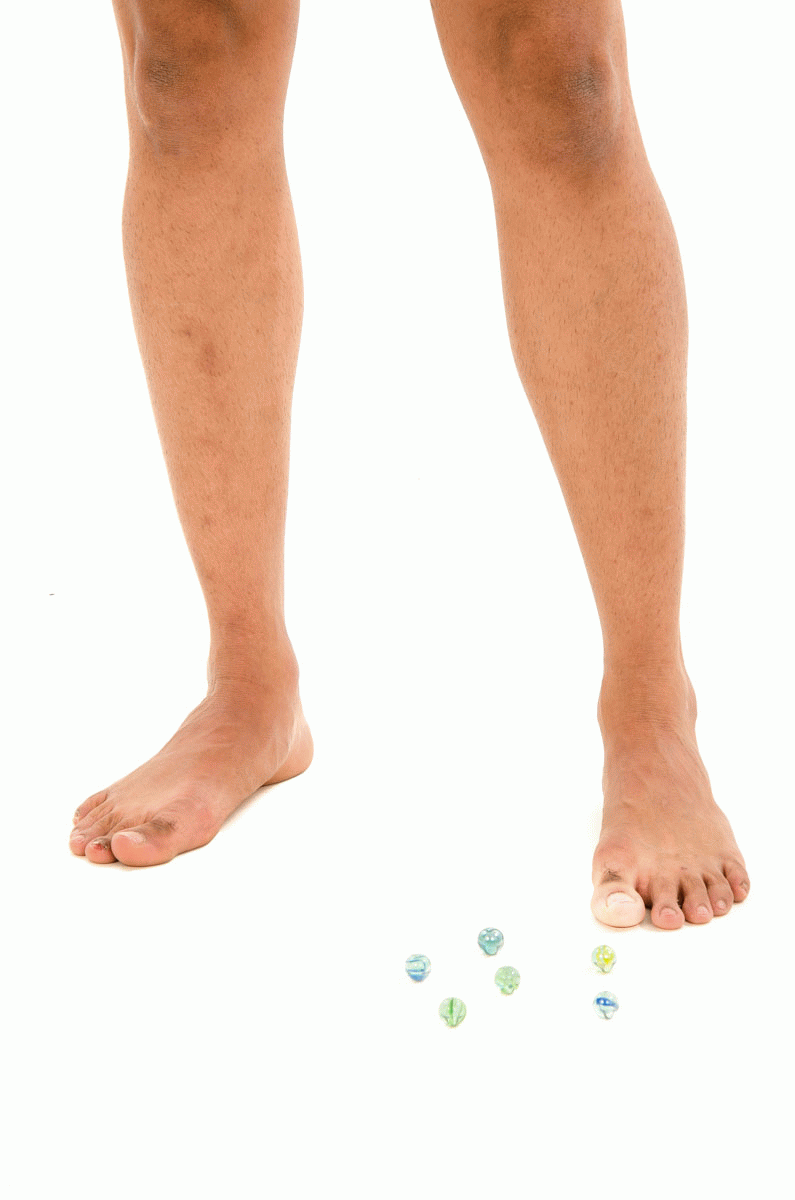 Wrong
Do not hold the marbles between the toes.
Model: Sanjay
DIRECTIONS
Position : Stand
Stand with feet hip width apart, marbles placed near the feet and arms by the side.
Form & Movement
Maintain core set. Breathe out, grip the marbles between the tips and base of the toes. Breathe in, lift the foot off the floor and place it in different posiiton. Repeat.
Body types : Ankle