Exercise - Levator Stretch
Correct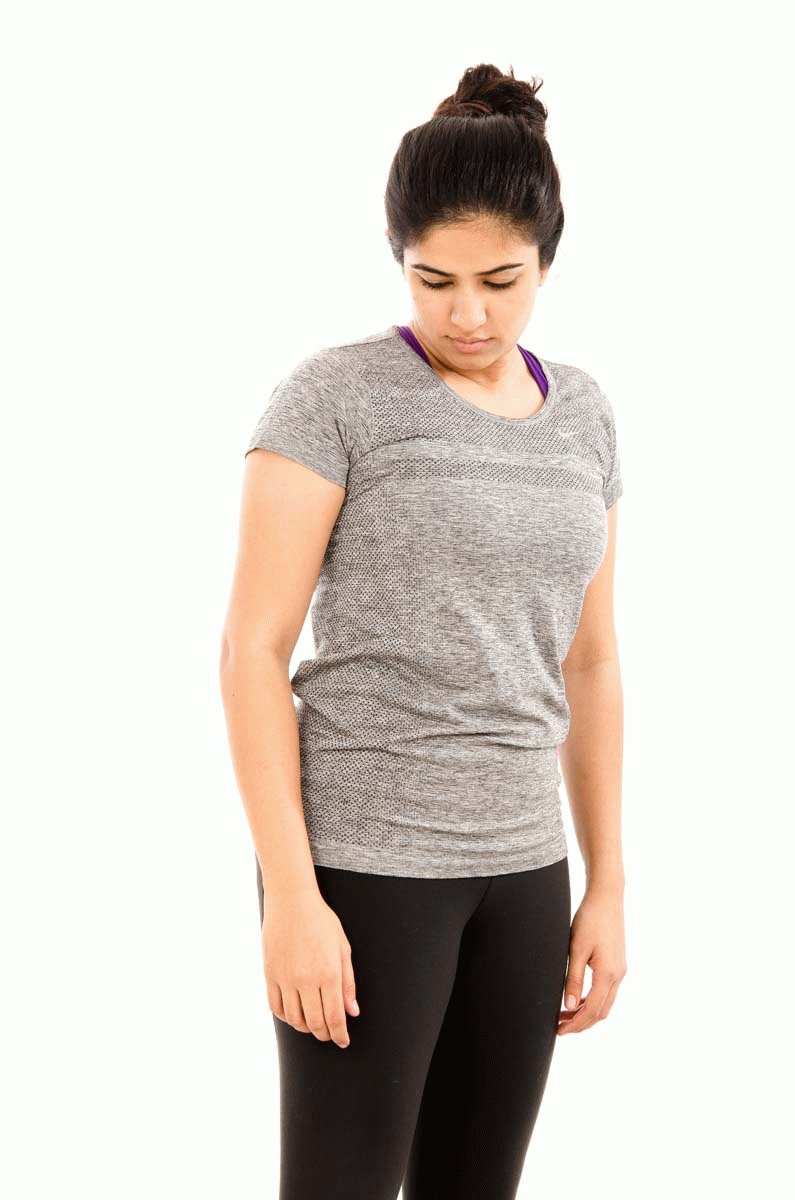 Wrong
Do not bend the neck or release chin tuck or shrug/round the shoulders.
Model: diya
DIRECTIONS
Position : Stand
Stand facing forward, rotate the head in one direction to 45 degrees and look down as if trying to touching the chin to chest, place a hand over head.
Form & Movement
Maintain chin tuck, blades set and core set. Breathe out, using the hand further move the head towards the floor. Feel for the stretch on the back of the neck on the side opposite to the rotation. Hold. Release the stretch.
Body types : Neck