Exercise - Mountain Climbers
Correct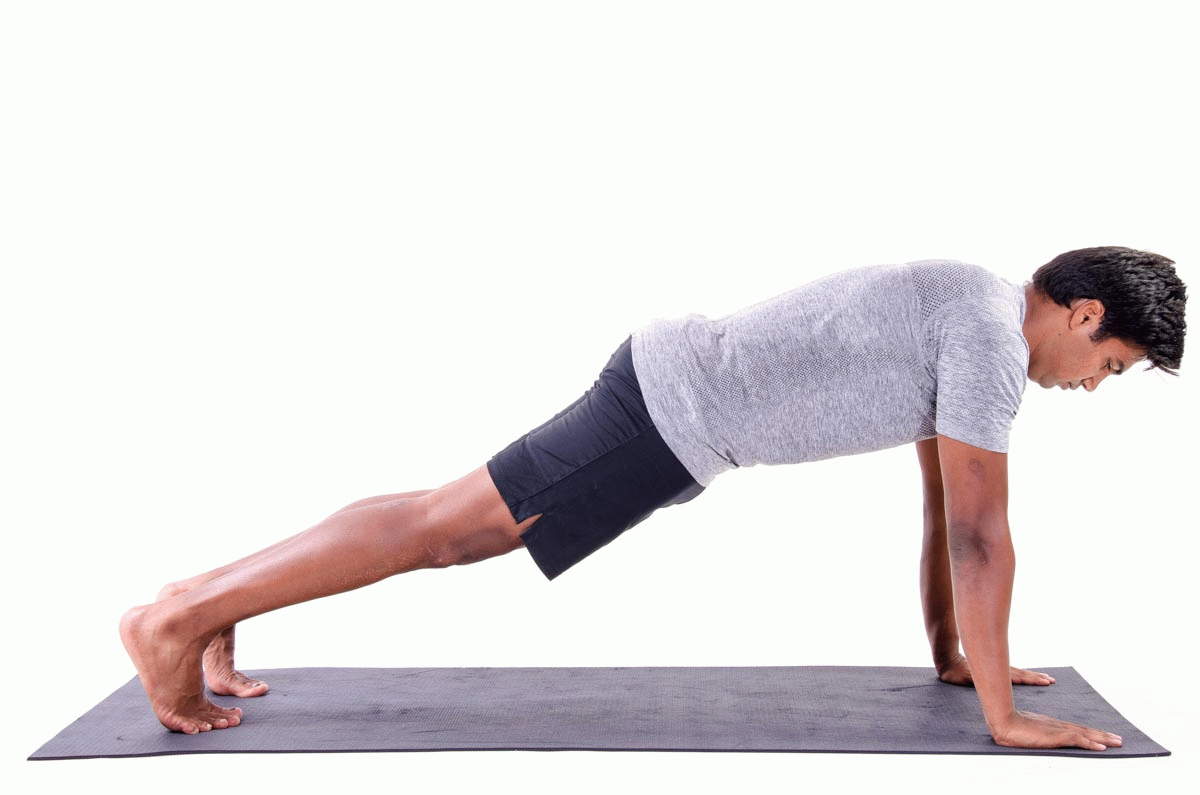 Wrong
Do not arch/round the back or stick the buttocks towards the ceiling.
Model: Lobo
DIRECTIONS
Position : Q-ped
On 4s with wrists under shoulders and knees under hips, straighten the knees and stay in plank position such that hips and trunk are in line.
Form & Movement
Maintain chin tuck, blades set and core set. Breathe out, lift one leg off the floor, bend the knee and try touching to the same side elbow. Breathe in, leg back to starting position. Repeat alternately.