Exercise - Active Side Bend
Correct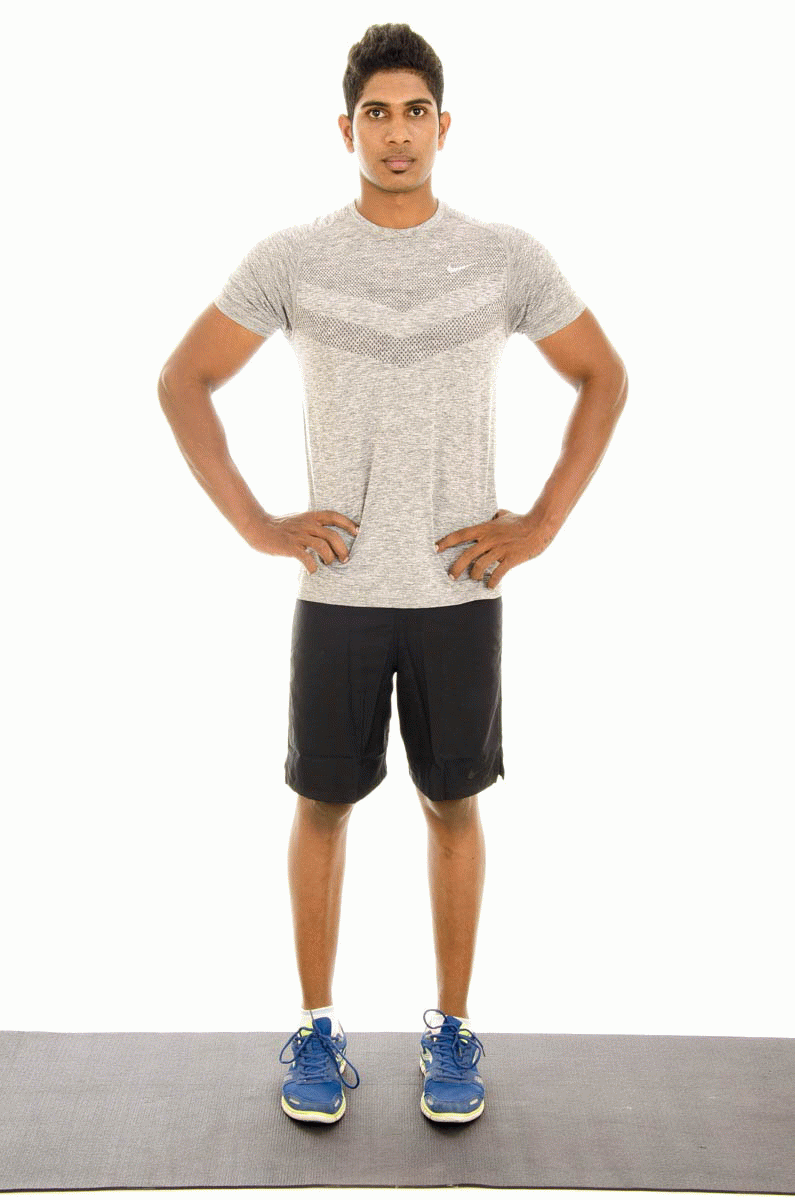 Wrong
Do not arch the back or lean forward/backward.
Model: nikhil
DIRECTIONS
Position : Stand
Stand with feet hip width apart and hands resting on the waist.
Form & Movement
Maintain chin tuck, blades set and core set. Breath out, bend on to one side as if trying to touch the elbow to the thigh. Breathe in, straighten up to starting position. Repeat.