Exercise - Apple Pickers
Correct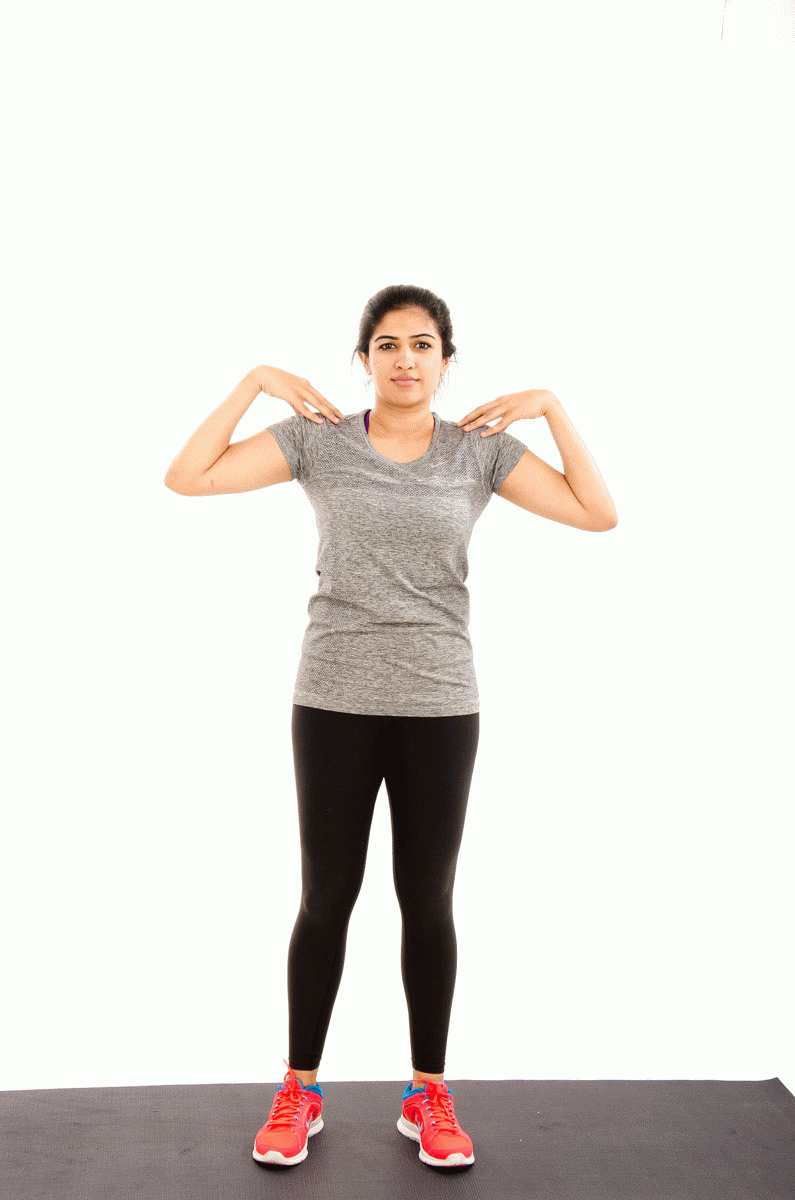 Wrong
Do not shrug the shoulders.
DIRECTIONS
Position : Stand
Stand with feet hip-width apart, place the hand on the shoulder on the same side.
Form & Movement
Maintain chin tuck, blades set and core set. Breath out, elevate one hand towards the ceiling. Breathe in, hands back on shoulders. Repeat by alternating the hand.