Exercise - Getting on and off 2 Pillows Front
Correct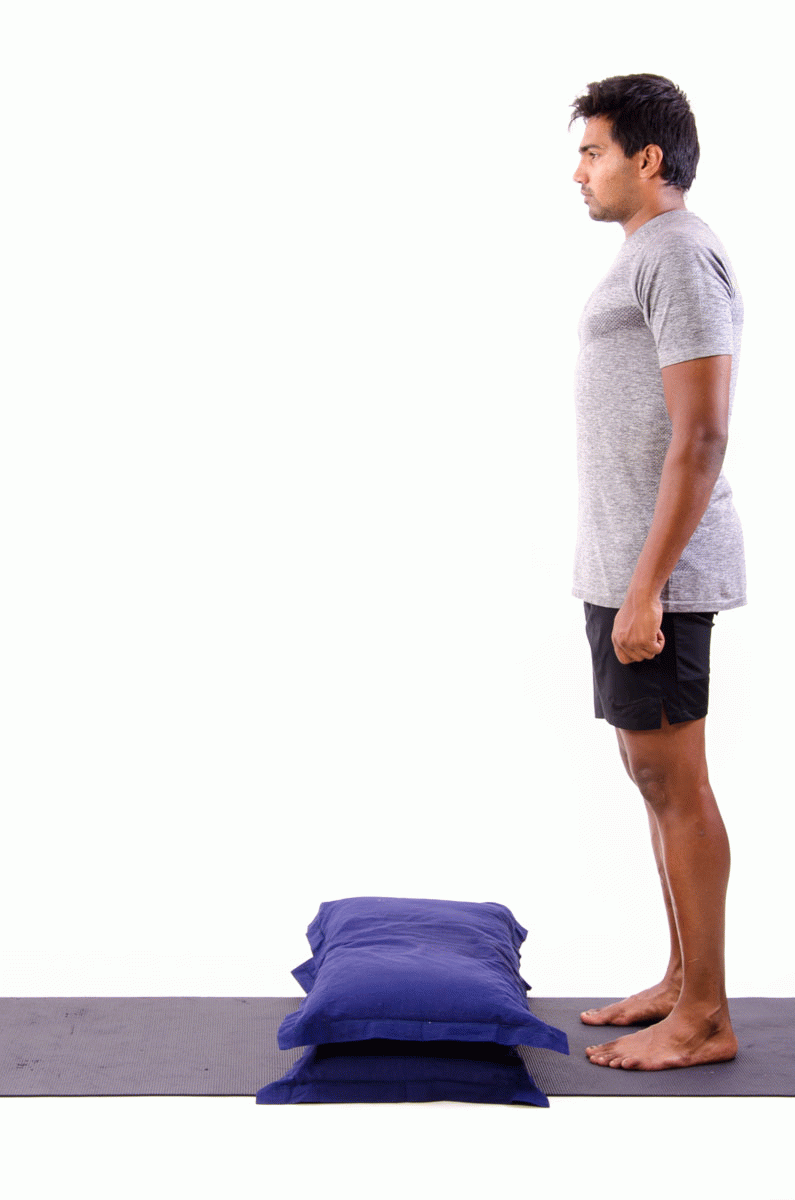 Wrong
Do not lean in any direction, round the back or collapse the knee inward while getting off the pillow.
Model: Lobo
DIRECTIONS
Position : Stand
Stand in front of 2 pillows stacked on each other with feet pointing forward.
Form & Movement
Maintain chin tuck, blades set and core set. Breathe out, get on the pillow placing the affected leg on the pillow. Breathe in, get off the pillow with unaffected leg. Turn and repeat.