Exercise - Push-up
Correct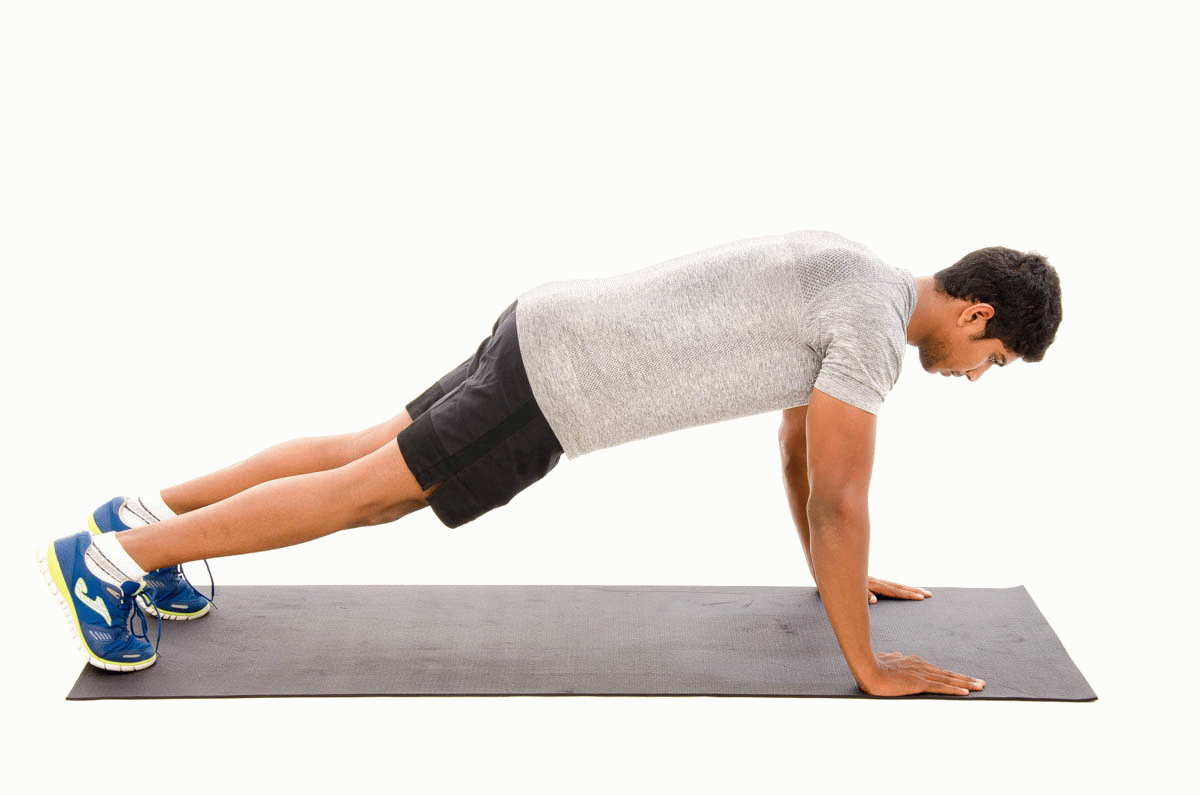 Wrong
Do not arch or round the back.
Model: nikhil
DIRECTIONS
Position : Q-ped
Kneel, move forward on the hands such that wrist under the shoulders and lift the knees off the floor.
Form & Movement
Maintain chin tuck, blades set and core set. Breathe in, tightening the core and buttocks, bend the elbows and lower the body towards the floor such that knees, hips, trunk and shoulders are in one line. Breathe out, push yourself up. Repeat.