Exercise - Wall Squat
Correct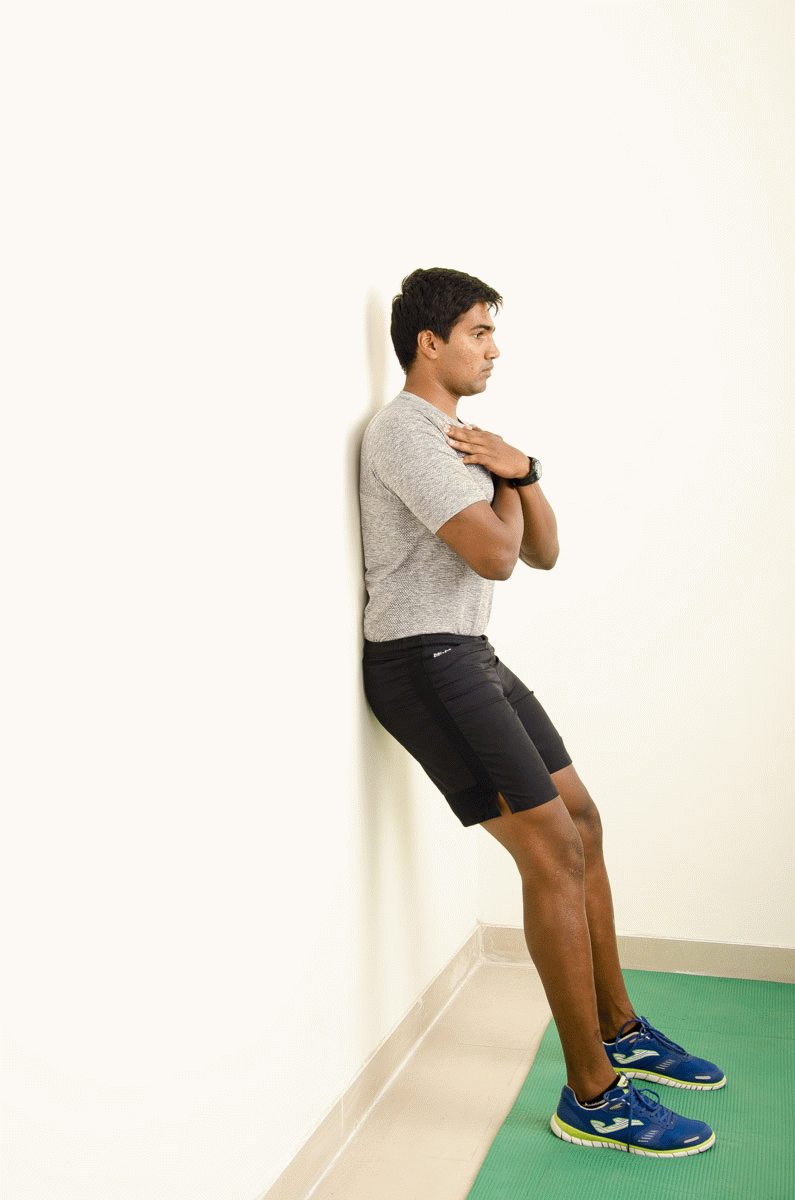 Wrong
Do not arch the back or cross the knees over the toes.
Model: Lobo
DIRECTIONS
Position : Stand
Stand with feet hip-width apart against the wall, rest the back on the wall, arms crossed over chest.
Form & Movement
Maintain chin tuck, blades set and core set. Breathe out, bend the knees and lower down towards the floor such as sitting on a chair, back in contact with the wall. Breathe in, release the push, squeeze the buttocks and stand up to starting position. Repeat.
Body types : Knee