Exercise - Standing Hamstring Stretch 3
Correct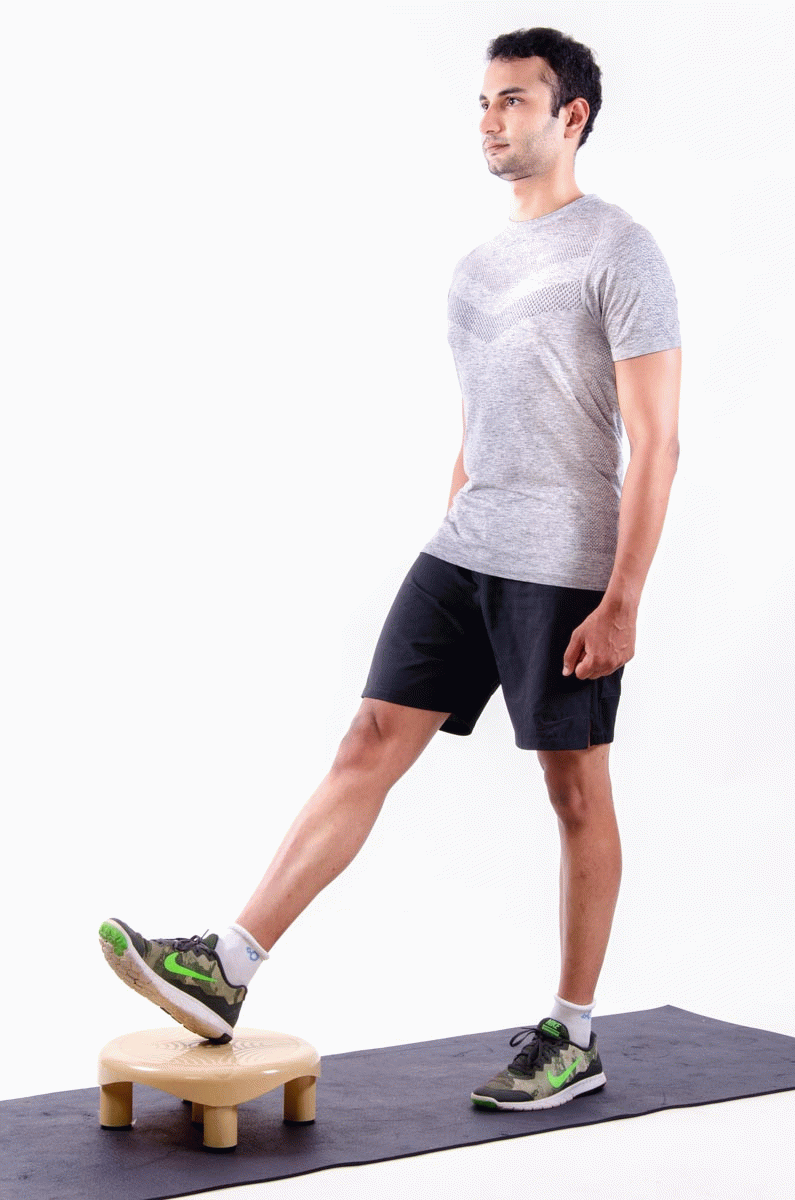 Wrong
Do not bend the knee or rotate the leg or release chin tuck.
Model: Sanjay
DIRECTIONS
Position : Stand
Stand facing a stool with feet hip-width apart, lift one leg off the floor and place the heel on the chair such that knee is straight and toes pointing towards the ceiling.
Form & Movement
Maintain chin tuck, blades set and core set. Breathe out, bend forward through the hips, try touching outer side of the leg. Feel for the stretch in the inner aspect of the thigh. To intensify the stretch hold the outside of the foot. Hold. Release the pull.
Body types : Hip