Exercise - Tandem Stand and Reach
Correct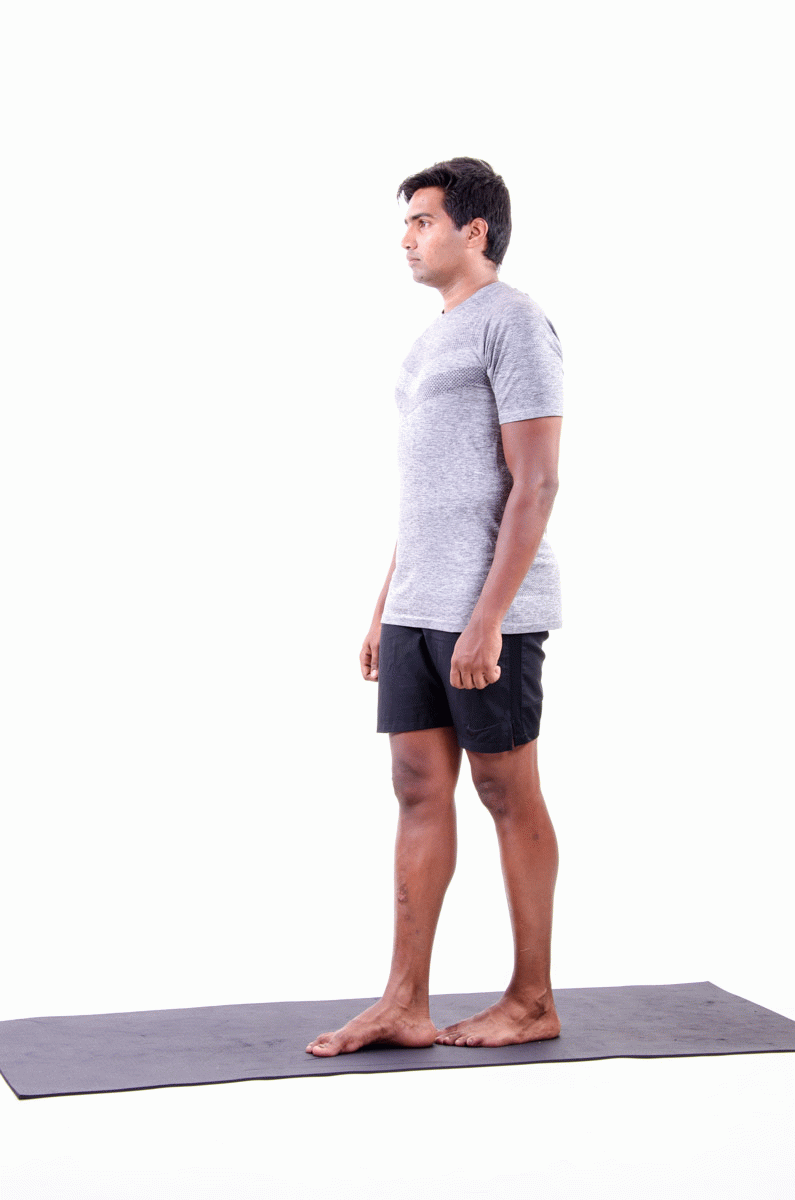 Wrong
Do not lock the knees or move the feet.
Model: Lobo
DIRECTIONS
Position : Stand
Stand such that the heel of the front foot touches the toes of the back foot and arms by the side.
Form & Movement
Maintain chin tuck, blades set and core set. Breathe out, maintaining the balance reach forward with one arm. Repeat by changing the directions.