BECOME A VISSCO PARTNER TODAY !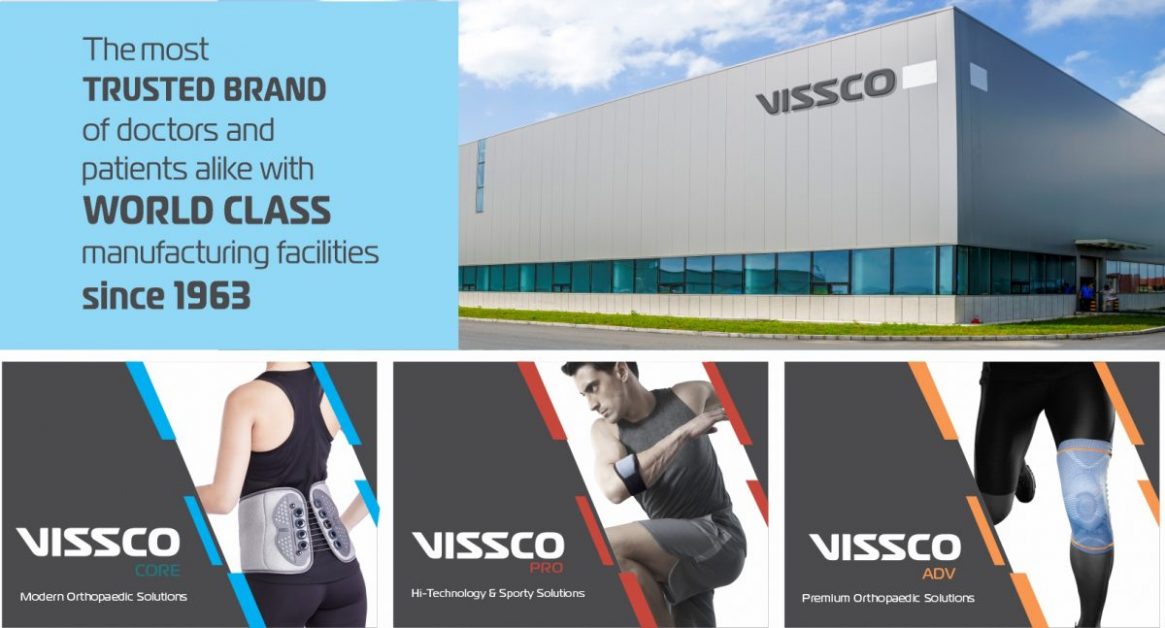 Get in touch with us. Just fill in the booking form below and our team will contact you shortly.
ABOUT VISSCO
We understand your pain. That's why, our products are designed to help live life on your terms.
Vissco — because an injury can't hold you back from unleashing your fullest potential.
When your pain meets our passion, nothing can come between you and your best!
At Vissco, we understand how an orthopaedic injury — from small sprains to chronic conditions — can claim the best of you. But it doesn't have to be that way. With the right support, no injury can hold you back from recovering and unleashing your full potential. This inspired us to engineer innovative orthopaedic solutions that would empower you and your loved ones to bounce back from pain to peak performance.
OUR STORY!
The Vissco legacy began when our founder, Mr. Chinubhai Gandhi, set out to find a cost-effective, high-quality product that would ease his wife's cervical pain. And this inspired a journey dedicated to developing innovative solutions that help our users bounce and live life to the fullest.
WHO WE ARE
We are India's leading manufacturer of orthopaedic solutions and mobility aids. Our 50+ years of hands-on experience and dedicated research have helped us develop a range of products that deliver the highest standard of support at competitive prices. That is why, you can trust us to deliver innovative solutions-whether it's in orthopaedic or mobility.
WHY CHOOSE US
Over the years we have earned a steady client base of medical professionals and patients who trust us to help minimize pain for any orthopaedic injury.
Vissco products are clinically tested and proven to ensure that they provide you the best compression & comfort during the healing process. Below are a few key points which makes VISSCO products the best pain relief solutions in the market today.
Scientific Design
Latex-Free
Breathable Fabric
Anti-Bacterial
Skin Friendly
Durable & Long life
WHY DO BUSINESS WITH US ?
30 Million Consumers across the globe
1000+ Employees committed to helping people manage pain
200000 sq.ft of production space dedicated to pain-relief solutions
500+ Solutions to help manage your pain across rehabilitative aids & furniture
58 Years of trust from Doctors & Physicians
No.1 Provider of quality pain-relief solutions in India
India's 1st Premium brand to introduce Orthopaedic and Mobility Solution